2018 New Year's Resolutions for Pets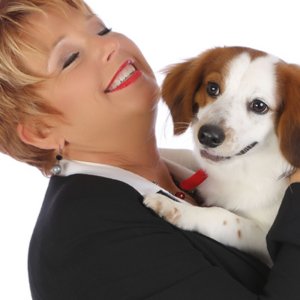 New Year's resolutions don't have to be all about you, do they? Pet Parents from all around will have to agree that your beloved fur baby is the member of the family that depends on you for everything. Your beloved companion could benefit greatly with a little reflection on the past year and make some positive changes in the coming year.
Just say "no" to the extra "good girl" treat.
Pets that are overweight are at a higher risk for health issues, such as joint and bone damage, heart disease, diabetes. Beverly Cannon Jones says, "I know you love your pet and they look so treat worthy, but you're not doing them any favors by making them overweight." Food doesn't always have to be a motivator, instead reward your pet with extra play time or a new bone.
Baths to keep everybody smelling good.
If your fur baby has a lot of fur or hair, it can get matted and be uncomfortable and can even cause sores on your pet's skin. Taking your pet to the groomer on a regular basis can be a good New Year's resolution. Depending on the breed, every four weeks is a good measure. "Don't forget to have nails trimmed regularly as this can be uncomfortable for pets," says Jones.
Make extra time for your pet.
Life happens and we get busy, but spending extra time with your pet can boost your health, as well as your pet' health. Studies show that a good relationship with your pet can improve your emotional and psychological state of being for both of you. Beverly said, "I know it makes me feel great just to see the smile on Lucy's face when I pay extra attention to her."
Pets, especially dogs, need regular exercise. Make 2018 the year you take your dog on walks at least once a day. "Lucy loves her long walks so she can take time and smell the roses," says Beverly Cannon Jones. Larger breeds, like a golden retriever, requires two hours of exercise a day. No matter what type of dog you have, make sure that your pet has plenty of time to run around and play.
If you would like a printable resolution sheet to download to help keep you on track of your goals, email Beverly Cannon Jones at [email protected]
Should you need assistance in finding your forever home for yourself and your pet you can go to www.SearchingForAHome.com
Beverly is a Realtor® with PARKS in Nashville, TN. You can contact her at 615-826-4040 or direct line at 615-812-6854.
Media Contact
Contact Person: Beverly Jones
Email: [email protected]
Phone: 615-812-6854
Country: United States
Website: www.Searchingforahome.com